Marcel Korman, Director of Project Management, has recently become certified by the Association of Energy Engineers as a Certified Energy Manager (CEM). This accreditation launches our energy-savings program for homeowners associations, condominium associations, mixed-use development, and apartments to ensure your community is operating at peak performance while saving you and your residents money.
As a CEM, Marcel advances the energy performance of facilities, buildings and communities. Marcel serves as a systems integrator for electrical, mechanical, process and building infrastructure, analyzing the optimum solutions to reduce energy consumption in a cost effective approach. Marcel's leadership in this role will optimize communities' energy management strategies and provide a competitive advantage in the space, improving the human experience in the environment where we live and work.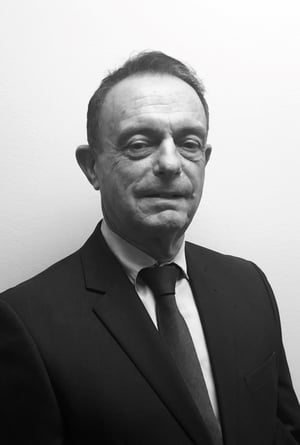 In order receive his certification, Marcel was required to attend a comprehensive Energy Conservation Measures training course as well as write and pass an open book examination. This examination, developed from the "CEM Body of Knowledge," includes topics such as energy accounting, energy audits, renewable energy, building automation and control systems, lighting systems, air and water pumping opportunities for efficiency and energy savings performance.
The Certified Energy Manager commits to raising the professional standards of those engaged in energy management. With this certification, Marcel will ensure your community's energy management is at peak performance. This includes efficient building design, right-sizing of equipment, air and power distribution, procurement of power and water at the most favorable rates based on the community's consumption profile and demands, extending their expected useful life of facility equipment and enhancing operations with automation and related sensors.
Along with over twenty years of experience in project management, facilities operations and engineering, Marcel is a Florida State Certified General Contractor (CGC) and a LEED Accredited Professional (AP). Marcel is excited to work with your community to realize your "best in class" vision for state of the art efficiency of the amenities, venues and services to enhance the overall desirability of your location as a world-renowned destination.
If you would like to speak with Marcel about how he can advance the energy performance of your community, he can be reached at 954.328.0886 or mkorman@convergedservicesinc.com.