As resident demand for a smart technology community increases, developers, apartment owners and home builders must make the right investment for their properties. Just like many products and services in the market, not all smart technology is created equal.
In order to provide the best smart technology for your properties, a developer, apartment owner or home builder must understand the questions to ask and the best product to answer those questions.
Question #1: What smart technology will create efficiencies and reduce operating costs?
Answer: Operating efficiencies are often created before additional revenue is gained from choosing the right smart technology platform. It is important to choose smart technology with a short on-boarding process and easy learning curve to not inhibit ROI and to ensure management staff and residents are on-boarded correctly from the start.
Converged Control offers an easy-to-navigate software solution to ensure both property staff and residents are efficiently on-boarded upon move-in.
Question #2: How can I achieve additional revenue opportunities through smart technology?
Answer: While smart technologies are known to drive occupancy and improve retention, the best technologies also provide ancillary revenue through third-party service platforms integrated into the system. Keep in mind, this is not limited to the unit space, but can be extended to amenity areas.
Converged Control proudly partners with various third-party service providers, such as waste removal, water conservation, LED lighting, and smart home products.
Question #3: How will this smart technology help me to attract new residents? How will this technology help with move-in / move-out?
Answer: Smart technologies are not a marketing ploy, but facilitate in renewing leases, attracting new residents and creating a great user-experience for both staff and residents. Basic functions for tech-savvy residents include lighting controls, heating and air controls, door access, smart notifications, and more. Residents use these basic features daily and providing these functions in a smart way will please and retain your residents.
Converged Control's platform offers these basic functions and more for your properties.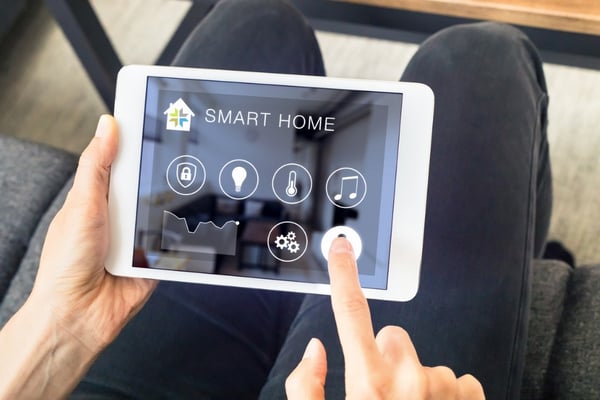 Question #4: How will this technology help me with move-out?
Answer: When dealing with resident churn, it is important to choose a secure and efficient smart technology system that alleviates the tasks of moving a resident out. These tasks could include changing the e-lock code versus having to purchase and switch-out new keys, removing the RFID tag on the resident's vehicle virtually in the system, or resetting a voice-activated smart device to remove all resident's personal data in-unit. These adaptable features optimize turnover management.
Converged Control is designed to optimize move-in / move-out for properties.
Question #5: Technology often times becomes obsolete. How can I ensure I am investing in a long-term solution?
Answer: It's true - technology is constantly changing. We upgrade our smart devices every few years. However, your properties need technology for the long-term and flexibility to adapt to changing demand. A smart technology solution should constantly provide software updates to not lose relevance.
Converged Control is a cloud-based software that provides updates on a regular basis to its back office system. Converged Control also continues to add new technology features for both property staff and residents.
Question #6: What about cyber-security?
Answer: Security is one of the most important questions to ask when choosing an IoT system. A system on a separate, secure server that takes special attention to external connections will provide peace of mind for your properties.
Converged Control has cloud-based, secure storage platforms to ensure a trustworthy source.
All in all, Converged Control software answers the above questions and more when choosing a smart technology solution. To learn more, request a demo today.