Dense Networks' mission is to create a forum for the exchange of knowledge and best practice use of technology by creating solutions that enable competitive advantage for industry and socially responsible change in our increasingly interconnected world.
As part of this mission, Dense Networks has created a series of events in 2018, Getting to Smart, where a collaborative network of people from Government, Education, Healthcare, Public Safety, Construction, Engineering and other areas of society discuss specific challenges facing the industry and global community. These events provide a quick does of knowledge to help navigate in the increasingly mobile, always-on, information intensive society.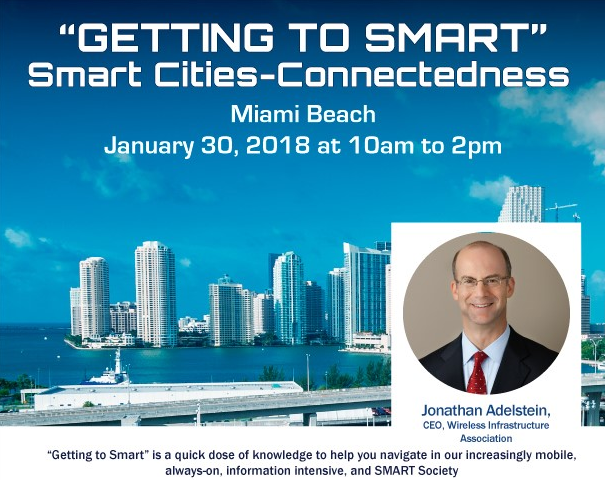 Converged Services is proud to be a sponsor for these events, as our mission is to be hands-on problem solvers for our clients, with a personal commitment to their long-term success. In order to stand-by this principle, Converged Services must remain an Industry Expert. The Getting to Smart event series is a social think-tank for our clients to attend to learn from Industry Experts what the new regulations are, how carriers can improve your service, and how to fund these necessary technologies.
The first event of 2018 is on January 30th in Miami Beach from 10 am to 2 pm. This Getting to Smart event will specifically discuss Smart Cities-Connectedness, exploring the technologies that are enabling the digital transformation. Special guest speakers include Jonathan Adelstein, currently President and CEO of Wireless Infrastructure Association and formerly Commissioner of the FCC, and Geoff Arnold, CTO for the Verizon SCV (Smart Communities and Venues).

RSVP today: https://www.eventbrite.com/e/getting-to-smart-smart-cities-connectedness-tickets-40905543582
For more information on all upcoming Getting to Smart events, please visit: http://www.densenetworks.com/events
To learn more about Converged Services, download our Partnership Guide below.