A hosted telephone system is one in which the call processing is performed off-site in the cloud. You can access your extension a number of ways, but will require internet connectivity to do so. It is enjoying tremendous growth, but is a hosted telephone system right for your business? Let's take a look at a few things you need to determine before signing a contract.
1. What is the underlying infrastructure?
With so many providers entering the market for your phone system, many have put some software on a server in their office and connected to the Internet. Be certain to ask your prospective provider if their service is Geo Redundant. The top-tier companies in this space will have instances of their platform in multiple data centers across the country or the globe for that matter that will fail over to each other ensuring that you stay in business.
2. Is the provider financially stable?
If they happen to be a public company, this will be fairly easy to ascertain. But if they are privately held, will they be willing to share their financial information with you before you make your decision?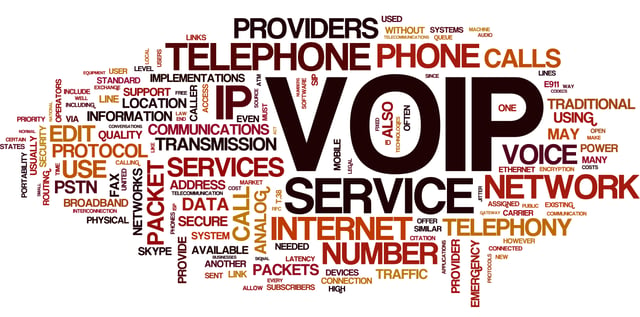 3. Will they provide on-site Engineering support?
Yes, the brain of the system is in the cloud. But your voice traffic will now come to you over an Internet circuit. And that circuit plugs into a router on your premise. And that router will plug into your data switches (hopefully Power over Ethernet) on your premise. And the IP Phones plug into the data switches on your premise. Who will make sure all of that works together?
4. Will your provider provision non-proprietary telephones?
If you go with a provider that plans on installing telephones that work only with their platform, and you experience trouble with that platform, plan on buying new telephones all over again when you make the switch. Most providers will give you the choice of phones from Polycom, Yealink, Grandstream, Cisco or others. Most work across different platforms. But some do not. Be careful.
5. And of course, does it meet your business requirements?
The features list with all providers can make your head spin, but what do you need and will they be able to provide it? Mobility is big. Whether you have an iPhone or Android device, having your office in your hand is a huge benefit of hosted. But they all work differently. Make sure you see a demo from the providers and relate your specific needs to what you are seeing. And the questions should continue, such as: can you receive voice and fax on the same number? Is web conferencing and collaboration included? Is it right for your business? Take your time evaluating and understand what you are getting. Avoid the "plug and play" sales tactic. It's too important. It's your business.
At Converged Services, Inc. we are dedicated to ensuring you select the right platform at the right price and with the right service for your business.