Save water, save time, and save money with the Aqua Mizer Solution.
Through our partnership with EcoSense Solutions, we can now offer their Aqua Mizer toilet flush system that provides superior performance, water efficiency, and property protection. With it, you will stop flushing money down the toilet.
There are many advantages to choosing Aqua Mizer:
52% water savings per flush
Stops leaking toilets
Prevents catastrophic toilet floods
Higher flush velocity to reduce clogs
Pays for itself in as little as 120 days
So, how does it work?
Aqua Mizer Prevents Water Loss
With traditional flush systems, a worn-out or misaligned flapper constantly leaks water, lowering the water level and activating the fill mechanism over and over again. Going unfixed, this can waste between 200 and 400 gallons per day.
Aqua Mizer's system is only activated by the flush handle itself, not the lack of water in the tank. With water filling from both top and bottom, an encapsulated float shuts off after a set period of time. If there is a leak, no more than one full tank of water is wasted.
Aqua Mizer Prevents Floods
When a toilet is clogged, nothing stops the flow of water from tank to bowl to floor in a traditional flush system, which can cause serious property damage.
Aqua Mizer's patented system fills and shuts off water intake whether or not the tank water level rises. Even if a tank is completely broken, catastrophic flooding won't occur.
Aqua Mizer Efficiently Flushes
In addition to the patented encapsulated float, Aqua Mizer's product is a higher quality product with a design that allows for lower flush volume and higher flush velocity, using up to 52% less water per flush.
It also uses less water to refill the tank, preventing excess water from going down the drain.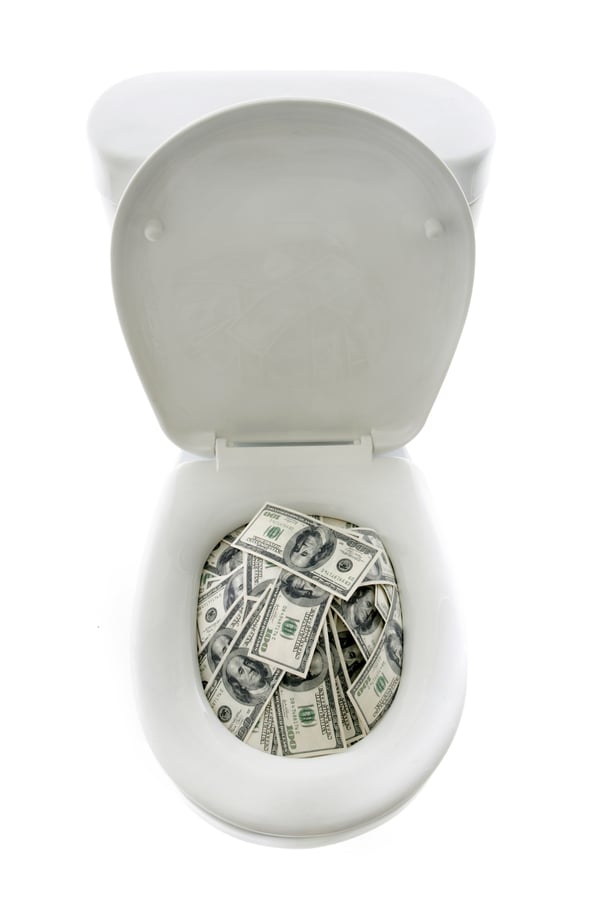 The Aqua Mizer flush system helps multi-resident property owners save serious money. Investment is significantly less than toilet replacement.
Typical new 1.28-gallon-per-flush toilet ranges between $350 – $400
Aqua Mizer flush system components typically averages $40 per toilet
The Aqua Mizer system's high efficiency saves up to 52% water per flush
Further potential savings from prevention of water loss from leaks and property damage from overflowing toilets and catastrophic failures
Average water costs generally come in at 20% to 40%, with payback on initial investment coming within six to 14 months, depending on water cost and other factors. For example, a 200-unit property with annual water costs of $120,000 could expect to save $24,000 or more per year.
To learn more about Aqua Mizer and the potential savings for your community, contact us today.