With the United States experiencing one of its biggest residential building booms in decades, the rental market has never been more competitive. With new luxury apartments and condos opening their doors every day, many apartment building owners need to think outside of the box when it comes to apartment marketing.
To help property owners expand their marketing vocabulary, we've put together a wide range of marketing ideas, strategies, and tactics that help get leases signed. Let's get started!
Every Marketing Campaign Starts With A Plan
Whether your marketing campaign is run by an intern or an international ad agency, every campaign needs to start with some planning. Identifying who you are marketing to, where you create value for those people is essential, and how you can differentiate from your competitors.
Identify Your Target Audience
The first thing you'll need to do before planning your marketing tactics is to identify your target audience. Your "ideal" tenant could be driven by several factors such as location, existing amenities, and local competition will all play a part in choosing an audience.
For example, if your property is in a college town, it's more than likely that your target audience will be college students, graduate students, professors, or potentially all three. In this scenario, you would also want to consider other factors about the community before deciding on the target audience for your campaign.
For instance, if your apartment complex is known for its wild, all-night parties, it would probably be a misuse of your marketing budget to go after professors and graduate students instead of undergrad students.
Once you've established the audience or audiences that you'll be speaking to, now you can begin to plan your messaging.
Plan Your Campaign Message
Effectively marketing your apartment complex to existing and potential tenants will usually require more than just throwing up some "Now Leasing" signs around the neighborhood. Your campaign message should be designed to speak to the wants and needs of prospective tenants.
If you're fortunate enough to offer unique amenities like an on-site organic vegetable garden or massage and spa services, it should be easy to find things to highlight in your ads. Many renters are more interested in what they'll have access to outside of their apartment as opposed to within it, so highlighting these types of amenities can be very effective.
In other situations, it could be a much simpler proposition. For example, your building may be the most reasonably priced in the area or offer free community WiFi. The important part is identifying what your potential audience views as important in its decision-making process and highlighting those features of your building.
If you have incentives to offer or special promotions, this will likely work best for maximizing the return on your ad spend. For example, offering one or two months of free rent is a very popular way to increase your total number of tenants.
Select A Campaign Platform
You've defined your audience and crafted a killer message - now it's time to broadcast that message as far and wide as your budget allows. In a perfect world, the budget would be limitless, and you could run your campaign across as many platforms and outlets as possible. However, we understand that it's usually the opposite in most cases, and budgets must be carefully planned.
When selecting a campaign platform, you should consider your audience and message in addition to your budget. For instance, you may have it in the budget to run a digital ad campaign on Facebook and Instagram, but if your target audience is comprised of people over 50, that may not be the most effective placement.
On the converse, if your apartment is located in a populous city, it could be very effective to use real-world advertising platforms such as billboards, bus benches, or taxi cab ads. These methods can be highly effective at reaching a large number of people in a short period of time which can be very helpful when it comes to "lease renewal season."
Digital Marketing Ideas For Apartment Owners
In today's world, digital marketing can be one of the most effective ways to reach an audience. Since the digital marketing landscape is constantly expanding, there are several ways that apartment owners can find new tenants in cyberspace.
1. Create A Functional Website
At this point, even older apartment buildings will have some sort of website presence. When it comes to wowing prospective tenants, having an attractive, functional website can make the difference between a signed lease and another disappointing tour. Here are a couple of ways you can use your website as an asset for digital marketing.
Give Your Tenants Tools
Your website can be a whole lot more than just an "online brochure" - it can be a tool that your tenants use in their day-to-day lives. For example, when prospective tenants contact you about taking a tour of your building, you can direct them to the website to fill out any pre-rental paperwork to save them time during the tour.
Many apartment buildings will also integrate a wide range of amenities into their tenant portals. For instance, if your building offers a laundry pick-up and drop-off service, you can build that as a feature into your online portal.
It's also helpful to give your tenants a mobile or app-based version of the website so they can use the features on the go. For instance, you could include keyless access tools so tenants can access the gym, pool, and other amenities from their mobile devices.
Utilize Professional Photos
While prospective and current tenants will appreciate a usable tenant portal, your website should also be an online or virtual brochure for the property. You should include all the obvious information like your location, contact information, floor plans, and leasing rates. Most importantly, your website should be filled with high-quality, professional photography.
The photos should show off everything your property has to offer, from community areas like gyms and dog parks to apartment features like high ceilings and steam showers. Even if your building is a bit older and the apartments don't have that "wow" factor that some of your competitors do, you might be surprised to find just how impressive professional photos can make a space look.
While hiring a photographer can be expensive, it's better to consider this an investment in your property instead of an expense. Once you own these photo assets, you can continue to re-use them in online ads, print marketing materials, billboards, and more.
Offer Your Users Engaging Content
Many apartment owners have found great success connecting with their communities by creating lifestyle content that speaks to their tenants' interests. Keep the content fresh and interesting, and ensure the topics are diverse, so readers don't lose interest.
For example, many of your tenants may be interested in activities like gardening, athletics, or the arts. You can design a wide range of content to keep them engaged, including gardening tips, workout routines, local park guides, or even review local theater performances.
While the articles themselves may not be the deciding factor in whether or not a prospective tenant signs a lease, they can be an extremely effective way of making more people within your target audience aware of your building.
2. Leverage Social Media
Social media is another excellent way to market your building to prospective tenants. Some apartment owners take an organic approach, while others use a paid advertising approach, but typically the best results will come when you combine the two.
Pinterest
Pinterest is an online community that people use to share photos, design inspiration, home decor ideas, and so much more. Since Pinterest is all about aesthetics, you want to ensure that you post stunning photos of your apartment community.
Pinterest is usually most effective when used organically, so the best plan is to create an account and start sharing. For example, you could create different Pin Boards for each of your apartment layouts to show prospective tenants how they could arrange their future living space.
Instagram
Instagram is one of the most popular apps among people of just about every age group. Users can share photos and videos, comment and tag their content, and even communicate with other users. Instagram is also great for running paid ads to well-defined audiences.
Many apartment owners and managers see success using a combination of organic and paid ads on Instagram. For example, the community manager may post a new photo or video to the account once or twice daily, ensuring that the community is continuously popping up in people's feeds.
In addition, they can run an ad in conjunction with their organic content that can be targeted at all people within a specific distance range of the building. This ad can either promote the organic content they've created so that more people see it, or it can be a more traditional ad that promotes your building's amenities or value propositions.
Facebook
Probably the biggest player in the social media space, you need to use Facebook for marketing if you own an apartment building. While Facebook users do not engage with content posted to Facebook as they would with Instagram content, the Facebook Audience Network allows advertisers to finely tune their audiences and ad delivery.
The Facebook Audience Network runs ads on Facebook, Instagram, and thousands of applications and websites. This ensures that no matter where your prospective tenants are consuming content, they are far more likely to see your ad.
Ads can be very finely targeted by age range, geographic location, sex, occupation, and even interests. The ability to so finely define an audience ensures that every person who sees your ad is a potential tenant, ensuring you maximize your ad spend.
TikTok
TikTok is a newer player in social media marketing, but it has quickly proven itself as a very effective platform for building brand visibility. Like Instagram, people use TikTok to consume video content created by other creators worldwide. However, unlike Instagram, this content is usually in the form of skits, sketches, or even pranks instead of snapshots like on Instagram.
The advertising model for TikTok is also fairly unique to the platform. While advertisers can purchase traditional ad space on TikTok, the most effective form of advertising is typically influencer marketing. This is when you pay someone who is already popular on TikTok to include your brand or business in a piece of content they create.
So let's say a local lifestyle influencer has a big following in your city. This influencer likely creates content highlighting local restaurants, businesses, events, and other forms of local entertainment.
As an apartment owner, you can hire this influencer to create a piece of content, like an apartment tour, that they then share with their followers.
3. Build Social Proof
Social proof is one of the most effective ways to market any business. Social proof can come from online reviews, magazine or newspaper articles, or even TV coverage. In simplest terms, social proof is simply showing prospective tenants other people or publications that have endorsed your apartment building to help them make their decision to sign a lease easier.
There are a variety of online platforms available that allow you to collect and display social proof. One of the most popular options is Google Business - Google's local business platform. This platform allows you to create a profile, add pictures and videos, and collect reviews.
Since it is a Google property, it is tied directly into Google Search. This way, if someone searches for your property's name, or even something general like "Luxury apartments in Fort Lauderdale, FL," your profile can show up. This will let searchers see your average rating, read reviews, and even see pictures all at a glance within Google Search.
Yelp is another popular platform where users can review and rate local businesses. While your Yelp reviews won't show up in Google Search, many people go directly to Yelp when researching new businesses, so it's important you're listed there as well.
Once you start collecting reviews, it is important to utilize them in your marketing whenever possible. For example, you can include five to ten of them in a section on your website or feature one in a digital ad you run on Instagram.
It goes without saying that negative reviews will have the exact opposite effect, so your property must be well-reviewed by verifiable sources. Avoid "review posting" schemes and other methods where you pay people to write fake or misleading reviews, even if you're attempting to bury bad reviews.
People can usually sense the difference between an honest review and when something just doesn't seem right, so if you're struggling with bad reviews or a lack of reviews, the best bet is to work on improving your service and encouraging or incentivizing tenants to review you online whenever possible.
4. Use Chatbots & Automations
Chatbots are becoming a very popular tool on apartment community websites. Every prospective tenant will have at least a few questions, so why not build an automated tool that helps people get those answers immediately, 24 hours per day?
Several online tools will allow you to build a Chatbot that can prompt users with various questions and choices and then provide answers and information based on the selections. This same technology can also direct users to different support departments. For example, based on a user's responses, they can be funneled to a "new tenant sales operator" or an "existing tenant support operator."
It's essential to keep in mind that if you're going to use chatbot software, you really use it. Don't just set it up on your site but neglect to set up the automation or forget to log in and speak with users. Users can be frustrated when a chat sits unanswered, or the bot doesn't provide the expected information. The last thing you want is for something you intended to use as a marketing tactic to turn into a reason you missed out on a potential tenant.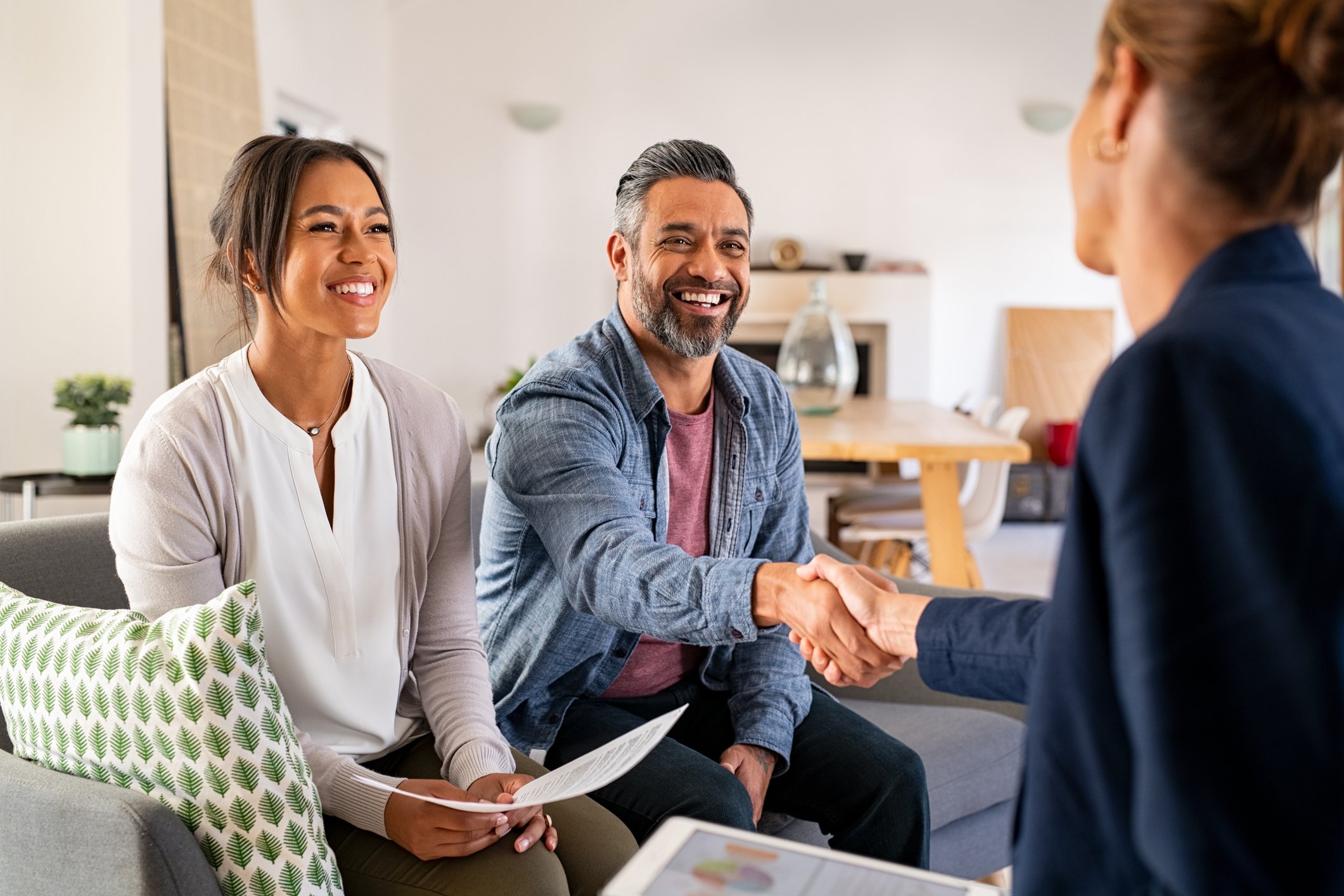 Ideas For Marketing Your Apartment In The Real World
Just because the digital world is everywhere, it doesn't mean you should neglect more traditional real-world advertising methods. Here are a few offline apartment marketing ideas that attract new tenants.
1. Create A Tenant Referral Program
A tenant referral program is an easy way to incentivize your existing tenants to find new tenants for you. You can offer various incentives that won't significantly impact your bottom line, such as discounts on rent, gift cards for local businesses or online retailers, or gifts such as tablets or cameras.
When given an incentive, your tenants are far more likely to suggest your apartment to their friends and family, especially if they genuinely enjoy living in your building. Also, prospective tenants are more likely to act when they've been referred by someone they know personally.
Your referral program can be handled in a very inexpensive, low-tech way. For example, you can add an additional question or two to your intake forms that ask if anyone referred them and, if so, who.
2. Host Local Business Events
Local business events are another great way to get your brand more involved and visible in the community. These events can be things such as seminars, networking events, training classes, or even conferences. The events shouldn't act as a "sales pitch" for your apartment community, and you definitely should not attempt a bait and switch. Still, it's absolutely fine to use your branding in the materials as the event sponsor or organizer.
If your apartment building has a conference area or business center, hosting the event in that space can be a win-win. However, if there are costs associated with throwing an event, these should be considered marketing costs. If you charge entry fees or other fees to attend the event, you may be reducing the number of people who attend and become aware of your apartment building.
3. Start Or Sponsor A Sports League
Team sports leagues for sports like kickball, dodgeball, and softball have become very popular with young adults in recent years. Often there can be over 100 people involved in a league, and depending on the night, there could be another hundred or so people in attendance for the games.
You can place your apartment name and logo on banners, jerseys, and even the packaging for the hot dogs sold at the concession stand. At the end of the day, more visibility will mean more apartment tours, and with more apartment tours should come more tenants.
4. Improve Your Technology Infrastructure
Sometimes when running a new marketing campaign, it's important to have a point of differentiation from your competitors or a value proposition for your potential residents. While many buildings will use temporary promotions like a month of free rent, upgrading your technology infrastructure is another excellent way to differentiate.
When prospective tenants are researching new buildings, one of the most common concerns is the building's technology infrastructure. Tenants love crystal clear cell service and blazing fast Internet that they can connect to anywhere in the building. They also love to know that entrances are secured with smart access devices, and smart devices control their homes.
Upgrading your building's WiFi infrastructure, integrating smart devices into apartments, and providing smart security solutions for your tenants are all excellent value-added propositions prospective tenants will appreciate when considering their apartment leasing options.
5. Sponsor a Charity Event
In line with events that raise awareness of your apartment community, sponsoring a charity or hosting a charity event is a great way to get more favorable visibility in the community for your apartment complex.
The best idea is to find a cause that you think is important, research existing charities in the space, and partner with one you find to be reliable and trustworthy. Once you've partnered with them, you can then work with them to create an event that will both raise funds and reflect both of your organizations.
6. Targeted Billboard Marketing
While billboards may seem a bit "old-school" compared to some of our other tactics, they're still an incredibly effective marketing technique.
When it comes to advertising on billboards, the most important thing is location. Where you place the billboard will determine how many people see your billboard every day and whether or not those people will fall into your target audience.
If you're in a big city with a lot of foot traffic, there is likely no shortage of billboard space to choose from; however, it may be expensive. Good alternatives would be on the side of highways and major roadways like US1.
If you're in a smaller city or suburban area, some billboards are usually located near the main shopping areas or on the sides of tall buildings. Mobile billboards, which are small billboards fixed to the sides of box trucks, are also available in many places now.
7. Create Relationships With Realtors
Another great way to lease more apartments is good old-fashioned networking. Meet local realtors, invite them to tour the building, and educate them on why your building is a good option for your target audience.
Will they send every client of theirs your way? Of course not! But every now and then, they will have a client that fits your audience perfectly, and that pre-existing relationship may help that deal go through.
The best part is, if you do this the right way, this can be one of the most cost-effective ways to attract more tenants. Grab a cup of coffee every now and then - send a text message or email from time to time. No matter how you like to stay engaged, maintaining personal and professional relationships should not be costly.
8. TV, Radio, & Print Media
Traditional advertising methods like TV, radio, and print media will always be effective. If you're on a tight promo budget, brochures, pamphlets, and fliers are all great ways to generate some visibility without spending a fortune.
If you have a larger promotional budget to work with, buying ad space on TV or radio can also be very effective. The ads can be especially effective if they feature a specific promotion - for example, the first month free or a waived security deposit.
If you plan to go the TV or radio route, it's best to hire an agency to help with this process because if the final result looks cheap or unprofessional, it can hurt your brand. They will also ensure that the ad space you purchase is suitable for your audience.
Looking For More Ways To Attract & Retain Tenants?
If you're looking for additional ways to attract new tenants and retain the ones you have, Converged Services can help identify and design a complete technology upgrade your tenants are sure to love.
Whether it's an upgrade to your community WiFi, a new bulk cable TV package, or a wide range of smart building integrations, we can help identify the products and vendors you should work with, and we'll even negotiate the agreements on your behalf.
Contact us today to learn more about how we work with apartment owners and managers to create new revenue streams, retain existing tenants, and attract new tenants using a wide range of technology solutions.