Engaging in a bulk Internet agreement for an apartment building with an Internet Service Provider (ISP) is an attractive option for many property owners and building managers.
Fast, reliable Internet service is a much-sought-after amenity. This is especially true as more people than ever work from home. A recent Forbes article found that 74% of professionals see working from home as the new norm.
When enrolling in a bulk Internet subscription, it's important to properly analyze your tenants' requirements, the physical coverage space, and more. For example, a building where most tenants are 75+ is likely to require far less broadband coverage than a building where most tenants are 30 to 45. Here are some of the more important factors to consider when determining if a bulk Internet agreement is suitable for your apartment.
What Is Bulk Internet For An Apartment?
Apartment buildings enroll in bulk Internet agreements to offer services like Internet, Wi-Fi, telephone lines, and other broadband services to their tenants. These services are managed by the ISP and either resold to the tenants for a marked-up price or simply bundled into the rent as an amenity.
These days, most modern apartment buildings, especially ones built in the past ten years, offer some sort of bulk Internet or managed Wi-Fi services to their tenants. Of those engaged in some kind of agreement, some offer fully managed services, where they provide Internet both in the apartment and throughout the community. In contrast, others only offer public wireless Internet throughout the community while allowing tenants to choose the ISP they use inside their apartments.
The Benefits Of Enrolling In Bulk Internet
While a bulk Internet agreement may sound like a great way to offer a new amenity to your tenants while generating a new stream of revenue, there are several important considerations before deciding whether it's suitable for your apartment building.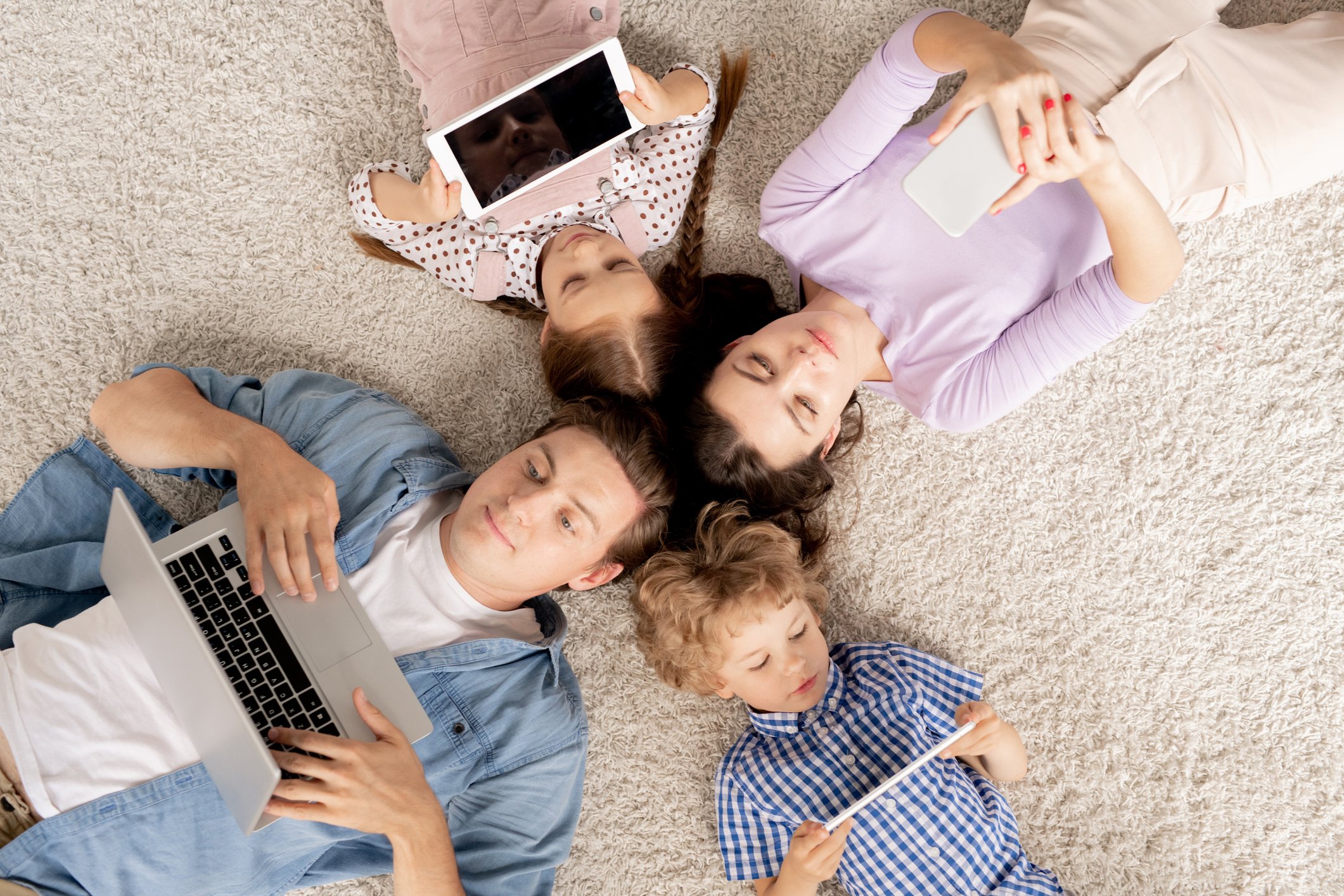 Simplified IT Infrastructure
Engaging your ISP to manage your Internet and Wi-Fi services will streamline and simplify your IT infrastructure and support systems.
Instead of having multiple ISPs installing numerous backbones in your building (the infrastructure and wiring that makes Internet connectivity possible), you can have one service provider that will install and oversee the management of your singular backbone.
This ensures that the physical wiring is neat, organized, and well-managed and that all work will conform to a particular set of company guidelines instead of having "too many cooks in the kitchen," so to speak. Several service providers installing multiple backbones can lead to all sorts of issues, disrupting your building's connectivity.
Future upgrades to the network will also be simplified, as the singular service provider will be able to complete the process from start to finish instead of occurring over multiple steps with multiple providers.
Offer A New Tenant Incentive
When marketing your apartment building to new tenants, discounted or even free Internet and Wi-Fi services can be a great way to get those leases signed. As prospective tenants are weighing their options, the prospect of 6-months of free or discounted Internet services could be enough to make your property the one they choose over another.
In addition, most younger people expect to have some sort of "no-hassle" Internet connection when they move into a new apartment building. As many people 18-35 work from home and like to stream content like TV, news, and movies, it can be a major inconvenience to have to wait until you move in to be able to start the setup of a new Internet account.
Create A New Revenue Stream
Apartment building owners can also bundle the cost of Internet and Wi-Fi into the rent at a small markup to create a new recurring revenue stream.
Since the ISPs are providing bulk Internet coverage for the entire apartment, the "per unit" cost is typically considerably lower than it would be for a single resident to open their own account. In addition, many ISPs are usually willing to provide building managers with discounted rates in exchange for exclusivity to the property.
Apartment buildings can usually profit from these Internet services while still providing their tenants with better services at a lower rate than they would have received otherwise, making it a winning scenario for everyone involved.
Faster Connection Speeds
In many cases, the first question prospective tenants will ask a property manager is, "Is internet included in the rent?". The second question is, "How fast is the Internet connection?". Simply providing your tenants with an Internet connection will mean nothing if they can't access the network or consume data at reasonable speeds.
When ISPs provide Internet services in bulk, they offer much faster upload and download speeds at a much lower rate than usual. This is because the infrastructure is smaller in scale and is more localized. These speeds are significantly faster than regular consumer broadband speeds, making things like content streaming and video conferencing much more accessible than with slower connections.
Improved Security
While your average apartment resident may not realize it, Wi-Fi networks and Wi-Fi-connected devices are constantly under attack by hackers and bots. When you contract an ISP to manage your Internet & Wi-Fi, they also are responsible for your network security, maintenance, and upgrades.
Cybersecurity solutions for apartment buildings are constantly evolving, ensuring that your tenants can safely connect to the Internet. For example, introducing individual virtual networks per unit (or VLANs) allows each resident to connect to the Internet with an additional layer of enhanced security.
More Reliable Customer Service
When you install bulk Internet in your apartment complex, there is only one central potential "point of failure" instead of each apartment maintaining its own modem and router. While on the one hand, this means that if the Internet is down for one person, it's likely down for everyone, it also means that restoring service during an outage is much more efficient.
In addition, tenants do not have to worry about calling their ISP support line or troubleshooting the issue themselves in the case of downtime. In most cases, the ISP is already aware of and working on the outage before the management can report the problem.
As a property manager, you will have fewer administrative duties pertaining to Internet connectivity. This frees you up to concentrate on managing your building and not acting as an amateur IT company or communication channel between residents and service providers.
Service Access
Even if tenants connect to the Internet using Wi-Fi, your network will still be composed of physical networking hardware. Whether all or some of this equipment is housed at your apartment building, it must be maintained, repaired, and upgraded regularly for various reasons.
Service access to your network infrastructure can be both a pro and a con depending on how secure your building is. On the one hand, providing easy access to service providers will ensure that if or when there is ever any needed maintenance or upgrades, they can be done with little to no friction.
On the other hand, if the network hardware is too easy to access, it can become a security risk for you and your tenants. If a malicious actor were able to access the networking hardware, it is possible that they could install hardware or software capable of intercepting communications and stealing information.
The Potential Downsides To Bulk Internet Agreements For Apartments
While there are several benefits to enrolling in a bulk Internet agreement for your apartment, here are a few reasons it may not be the right fit for you.
Size Of Network And Wants Of Residents
There's always the possibility that some of your residents may have special requests that aren't met by the bulk Internet agreement. Whether it's a limitation in Internet speeds, the number of devices they are attempting to connect, or some other offering, there's always the possibility that your agreement will not make 100% of your tenants 100% happy.
In most situations, you should be able to mitigate this concern by adequately analyzing your building infrastructure and expected tenant requirements.
Some Tenants May Not Want Internet Services
In some cases, you may have residents or prospective residents who prefer not to use the Internet or cable TV services. For example, you may have tenants with existing Internet contracts or use roaming 5G data or hotspots to connect. These scenarios are likely to be few and far between, so in most cases, it's OK just to let the tenant know it is your policy or to offer 1 or 2 months of free Internet service as a transition period.
Excessive Upfront Investment
If your apartment building is considerably older, the cost to upgrade its telecommunication systems to provide Internet services to all of your tenants may be more than it's worth. In some cases, your building could require considerable retrofitting to achieve optimal apartment-wide coverage.
If your existing tenants are uninterested in adding Internet services to their leases, you could take on an excessive upfront investment and lose tenants simultaneously. This is, of course, a low-probability situation but should be a consideration for apartment buildings with older tenants or tenants on a fixed income that may not be open to any new charges.
Considerations When Negotiating A Bulk Internet Agreement For An Apartment Building
A bulk Internet agreement can provide property owners and managers with an ancillary income, more appealing property, and a competitive edge over other landlords. Like with all other aspects of business, the devil is in the details. When engaging in a bulk Internet agreement, you must be getting the right services for the right price, or you'll lose money and make your tenants upset.
Here are the five most significant factors to consider when negotiating your bulk Internet agreement.
Connection Speeds
Another essential consideration for property owners is the quality and speed of the Internet services being provided to the building. For instance, a 1 Gbps Internet speed may be suitable for your property today; it may not be the case in 5 years as technology improves and requires faster connectivity.
Property owners can consider negotiating incremental increases in connection speeds in advance. It's also vital to negotiate a cap on any annual increases in pricing to ensure your costs stay as steady as possible for the length of the agreement.
Customer-Facing Equipment
Most bulk Internet agreements require the deployment of customer-facing equipment. Customer-facing equipment is any device, such as routers, switches, and access points installed in each apartment.
Owners should consider negotiating the terms that set the responsibility for all equipment costs with residents. Property owners can maintain cost certainty by holding residents accountable for the devices installed in their apartments.
Coverage
It's also vital to note that the location of your tenants inside the building will affect the speed and bandwidth they require. For example, if your building is large with resin floors on every level, you'll need to consider installing access points above ceilings for maximum signal strength.
Install too many access points, and you pay for unnecessary equipment. Install too few, and residents will be left with subpar internet, which leads to complaints. When negotiating your bulk internet deal, ensure that the ISP will perform a proper site survey to check that every apartment has sufficient coverage.
Users
It's essential to anticipate the number of users who may use the network simultaneously. If too many devices and users connect at once, they may experience bottlenecks, which could lower the quality of the Internet service and upset residents.
Property managers need to consult with their preferred ISP to anticipate the number of users that may connect to the network. Proper planning will ensure a smooth, hassle-free experience. Hassle-free Internet service will impress residents and help property managers from being bogged down by technical issues and complaints.
Should I Invest In A Bulk Internet Agreement For My Apartment Building?
Enrolling in a bulk Internet agreement can be an excellent option for your apartment building. With a bulk Internet agreement, you'll get:
Faster, more reliable Internet connections
Dedicated customer service and IT support
Discounted "per unit" pricing
Improved network security
New streams of revenue
If you're interested in exploring your options for bulk Internet services, Converged Services can help make the process easy. Our technology advisors have over 25 years of experience negotiating bulk Internet agreements, bulk cable TV agreements, and other telecom agreements.
Our team has negotiated billions of dollars worth of bulk Internet agreements and telecom contracts for clients across the United States, saving millions of dollars along the way. Contact us today to learn more about what we can do for your apartment building.