The start of a new year brings exciting news to Converged Services. We are celebrating 25 years of business excellence. As we achieve this milestone, we could not have done it without the perseverance and vision of our founder and president, Leo Delgado, the loyalty of our clients, the partnerships forged over the years to elevate our success, and a team that is considered family. Below is a letter from Leo to mark this anniversary.
As founder and president of Converged Services, I am honored and humbled to officially celebrate our 25th year of business excellence.
When Converged Services was founded, I promised to provide an exemplary level of proficiency, reliability, fairness, and integrity to the clients we serve. I stand by this principle twenty-five years later. As technology advisors, I am proud to say that we are unlike any other firm in the industry. We think long-term and provide non-bias representation to ensure revenue gains and cost-savings to our clients. The technology industry is ever-changing, and we are unique in combining both industry and intellectual knowledge to shepherd clients' success, earning us respect from vendors and providers in the industry. At the end of the day, our priority is commitment to our clients. And I thank our clients for their loyalty and trust since we began this journey twenty-five years ago.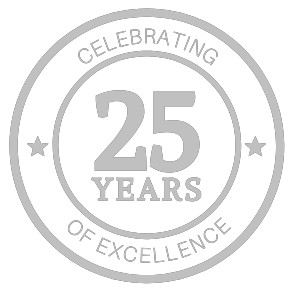 I would be amiss to not recognize my entire team at Converged Services as we cannot conduct our business successfully without their skills, synergy, and strength. I am confident that the next twenty-five years will continue to grow our team and endless opportunities.
Our achievements can also be attributed to the partnerships we have curated over the years. These relationships built have added value to our core business as well as our clients' success. As we continue to grow our business, I look forward to adding new partnerships to our service offering.
With this twenty-five-year celebration comes a vision to the future and what is to come at Converged Services. In this ever-changing industry, we will continue to evolve and grow to address the needs of our clients.
In closing, I once again thank my family of team members, our devoted clients, and our strategic partners as we celebrate the past twenty-five years and look forward to building the next legacy.

Leo Delgado
Founder and President