Bulk cable TV contracts are quickly becoming an increasingly popular amenity among homeowner associations. This is partly due to a sharp decline in satellite and cable TV subscribers. For example, in 2009, 87.8% of U.S. households subscribed to a pay TV service. In 2019, that number dropped to 65.3%.
Another reason is that people are "cutting the cord" and moving to content streaming services like Netflix, Hulu, and Amazon Prime to keep costs down. However, when an HOA engages a cable TV provider in a bulk contract, they can usually considerably bring the individual costs down for each homeowner.
This article will examine the pros and cons of bulk cable TV contracts and whether they're suitable for your HOA.
What Is a Bulk Cable TV Contract?
A bulk cable TV contract is an agreement between a homeowner's association (HOA) and a cable company. If the deal is for TV services, it guarantees a number of channels to every home in the association for a set monthly price per unit.
The cable provider then bills the HOA, and the HOA handles the billing of each association member through its dues.
Like with most goods and services, you will receive a discount when you buy in bulk, and cable TV is no exception. The channels and services included in the contract are also typically much better than those available to individual customers.
The Benefits of An HOA Cable TV Contract
There are various benefits to enrolling your HOA in a cable TV contract. Not only will your association members save money, but they'll also receive better support and services.
More Cost-Effective
HOA cable contracts are obviously more cost-effective because you're "buying in bulk." By bundling the services, cable companies can offer a significantly reduced rate than if each unit subscribed individually. However, they're also more cost-effective for more technical reasons you may not be aware of.
When a cable service provider wires a multiple dwelling unit property for internet or TV, they have to purchase "backbone" connectivity. Backbone connectivity is the piping that runs throughout the property to connect each individual unit. For typical HOAs, this is an expensive upfront cost.
A bulk cable and internet agreement will typically split the cost of backbone connectivity among all the homes in the association, making it much more affordable. Residents can access high-speed internet and TV at a fraction of the cost.
Faster Connection Speeds
Another benefit of an HOA bulk cable contract is that residents get a faster connection, and the cable company can provide a higher bandwidth when servicing multiple dwellings.
This is important because more and more people are using the internet for streaming services like Netflix, Hulu, and Amazon Prime. These services require a high-speed internet connection to work correctly.
With an HOA bulk cable contract, residents can enjoy these services without worrying about buffering or slow speeds. With so many of us working from home these days, this can be an invaluable resource that drastically increases your quality of life.
Higher Quality of Customer Service
Bulk cable contracts force the cable company to be more responsive to any issues that arise.
Since issues can affect many residents at once, the cable company must sort out any problems promptly.
They'll escalate the matter and resolve the issue as soon as possible to avoid disrupting services to a large group of consumers.
Better customer service is also essential for HOAs. Residents may report issues directly to the HOA and expect them to resolve them. In turn, the HOA relies on the cable company to resolve any problems quickly and efficiently.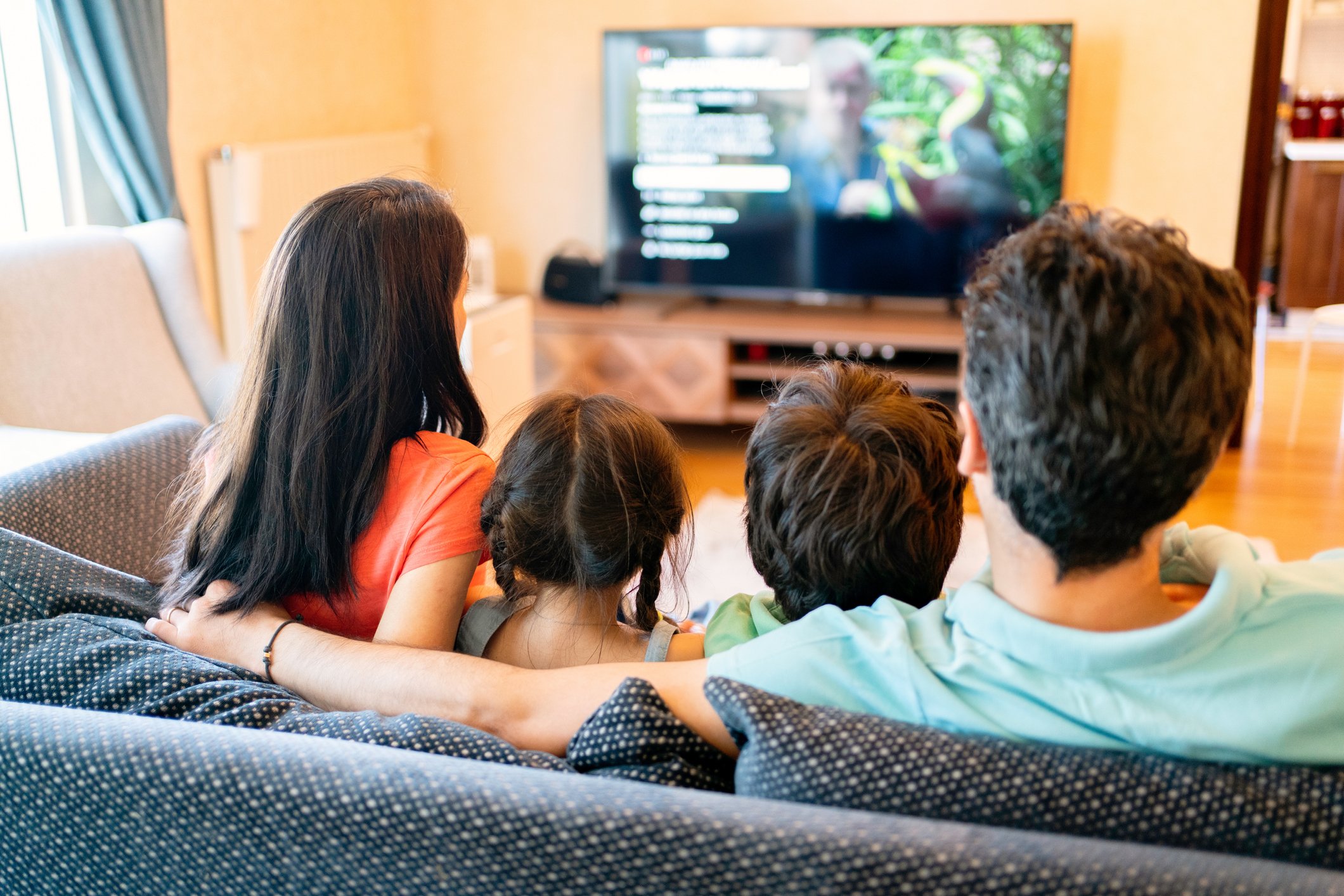 Are HOA Bulk Cable Contracts Legal?
Bulk cable contracts are legal. Community association boards can enter into a bulk agreement with a single cable, satellite, or any other type of television service provider as long as it falls under the HOA's governing regulations.
An HOA can also require that all units in the association subscribe to the bulk cable contract. This ensures that everyone is paying their fair share for the services. The board can negotiate for other benefits, such as free installation or upgrades and discounted rates on behalf of residents.
Important Considerations and Warnings that HOAs Should Address
There are a few essential things that HOAs should keep in mind when negotiating a bulk cable contract. They include:
Exclusivity
The law prohibits cable companies from requiring exclusivity in their contracts with HOAs. Specifically, 47 CFR 76.2000 states the following regarding exclusivity clauses in cable service provider agreements:
(a) Prohibition. No cable operator or other provider of MVPD [multichannel video programming distributor] service subject to 47 USC 548 shall enforce or execute any provision in a contract that grants to it the exclusive right to provide any video programming service (alone or in combination with other services) to an MDU. All such exclusivity clauses are null and void.
(b) Definition. For purposes of this rule, MDU shall include a multiple dwelling unit building (such as an apartment building, condominium building, or cooperative) and any other centrally managed residential real estate development (such as a gated community, mobile home park, or garden apartment); provided, however, that MDU shall not include timeshare units, academic campuses, and dormitories, military bases, hotels, rooming houses, prisons, jails, halfway houses, hospitals, nursing homes or other assisted living facilities.
These two clauses are important because they protect HOAs from being forced into exclusive contracts with a single provider.
However, it's still essential to comb through the contract before signing it. Some providers may try to include language that would make the contract effectively exclusive, even though it's not plainly stated.
If you're unsure whether or not a contract is exclusive, you should chat with a consultant familiar with bulk cable contracts and HOA regulations.
Rates
HOAs need to determine the compensation structure that's most advantageous to their community.
Some providers bill every unit in the complex individually, and others bill the HOA, which then distributes the costs among the residents. There are advantages and drawbacks to both models.
From an administrative point of view, it's wiser for HOAs to negotiate for the provider to charge residents directly instead of billing the HOA.
You should also negotiate for a lock-in rate. A lock-in rate means the provider agrees not to raise rates for a certain period, usually one to three years.
This gives you and your residents stability and predictability regarding budgeting for cable services.
Maintenance
Distribution systems, cables, and equipment degrade over time and must be repaired or replaced. You need to determine who is responsible for the maintenance of the system, the provider or the HOA.
If the provider is responsible for maintenance, then you should ensure that this is explicitly stated in the contract. The contract should also specify how repairs will be made and the timeline.
It's also essential to have a plan for emergency repairs. The contract should specify the contact person for emergency repairs and the turnaround time for such maintenance.
Secrecy
A secrecy clause is a provision in a contract that prohibits either party from disclosing the terms of the agreement to anyone else.
MCL 450.2487 allows members of non-profit associations to inspect books and records maintained by the association, including the contracts the association has entered into.
This is as long as the request is directly related to the member's interest as a member of the association.
Suppose your HOA has a secrecy clause in its contract with the cable provider, and a member requests to see the agreement. In that case, law requires you to provide them with a copy of the contract.
The only exception to this rule is if the contract contains trade secrets, as defined by the Uniform Trade Secrets Act.
Enrolling In An HOA Bulk Cable TV Contract
Getting the best rates on bulk cable TV services for your HOA doesn't have to be complicated. At Converged Services, we specialize in negotiating bulk cable TV contracts on behalf of HOA's, apartments, and a wide range of other multi-family and commercial buildings.
Our team has nearly three decades of experience in getting the best possible rates for cable TV and bulk Internet services for our clients. Our expertise as technology advisors is enhanced by the depth of our firm, with dedicated team members in business development, sales, project management, operations, marketing, and finance.
Contact us today to learn more about how we can help your HOA simplify bulk cable contracts.