During these unprecedented times of COVID-19, technology has become a basic amenity, not a luxury.
Residents must live in a community that uses technology as a basic amenity to meet their needs of food, shelter, health, and socialization.
From luxury high-rise buildings to mid-rise and garden-style condominiums to town homes, boards and property managers must keep up with the changing needs of their residents and staff.
Create a collaborative environment to provide smart, secure, valuable and connected communities so your residents are prepared to survive and thrive in these uncommon times, and for what many experts say will become the "new norm".
As technology advisors, it is our goal to provide our clients with immediate and helpful resources during this pandemic. Should you have any questions on the following information, please contact us.
Related: TELEHEALTH: WHY CONNECTIVITY MATTERS.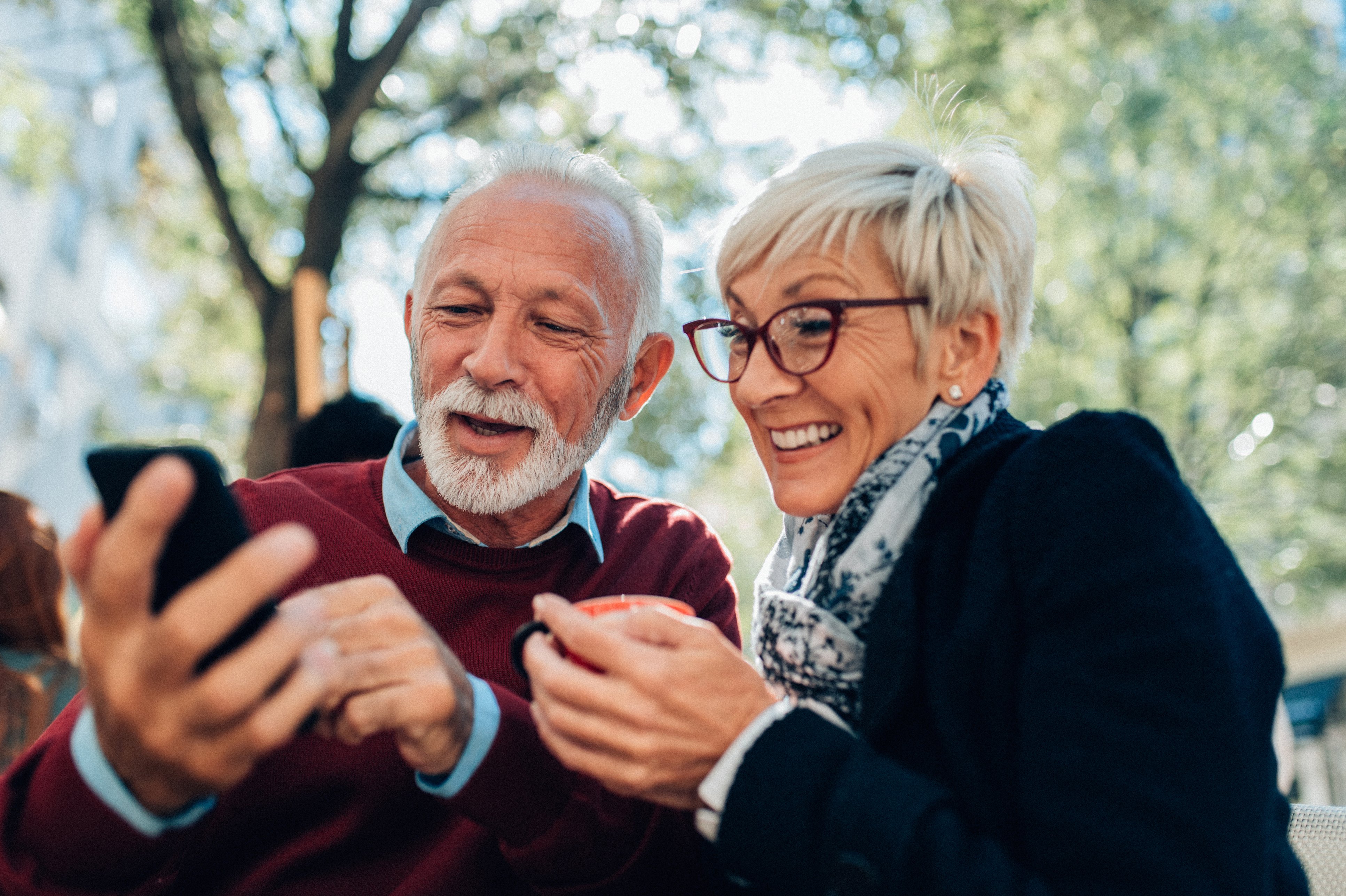 FREE TV CONTENT
During this time, many networks are offering free trials or hours of free programming for self-isolation binging. HBO announced that they will offer up to 500 hours of free content via HBO Now or HBO Go, including original series, documentaries and 20 different movies. Showtime and CBS All Access are offering 30-day free trials of their original content and syndicated movies. And Pluto TV, which has over 250 channels, is free to sign-up and stream anytime.
Joining T-Mobile's Netflix on Us program, is Quibi on Us, where T-Mobile will provide the newly launched mobile entertainment platform free for twelve months. Quibi is usually $4.99 per month. T-Mobile is also offering discounts on their service to First Responders, Military and 55+ customers.
FINANCIAL HELP
In these uncertain times, finances pose additional anxiety and worry, especially for renters, who often rely on paycheck to paycheck to cover the cost of monthly rent. Federal agencies and banks are temporarily suspending monthly home mortgage payments, but what options are there for renters? With the recently passed stimulus bill, landlords also fall into the category of mortgage forbearance and in order to qualify, they cannot evict their tenants due to non-pay. While many advocates and local politicians are fighting for rent payments to be cancelled, the best policy at this point is for renters to talk proactively with their landlord to discuss payment plan options or perhaps reduced rent rates.
Related: UTILITIES FOR AN APARTMENT: WHAT DOES IT INCLUDE?
With the newly passed $200 million telehealth program, the FCC is moving quickly to ensure telecom connectivity and smart technology devices are implemented for those most in need, especially those who already have COVID-19 or existing underlying conditions. The other bi-partisan bill on the table, Advancing Connectivity during the Coronavirus to Ensure Support for Seniors (ACCESS), would ensure that seniors in nursing care facilities would have immediate access to telehealth services and devices.
WORKING REMOTELY
While COVID-19 has changed the way we work today, many believe that this pandemic will have changed the way we work in the future as well. Both employers and employees alike have adjusted from a daily office environment to working from home, increasing the use of teleconferencing, bandwidth demand and communication. The need for the Internet and its applications have never been at an all-time high. For example, property managers who are often on-site at the communities they manage are now working from their home offices. With this shift has come a shift in management by utilizing online tools to enable their daily job functions, such as online payments, maintenance requests, electronic leasing documents, vacant unit rental ads, and urgent community-wide messages.
A smart community channel gives residents important and up-to-date notifications on community events, local news, upcoming meetings, live streaming and more.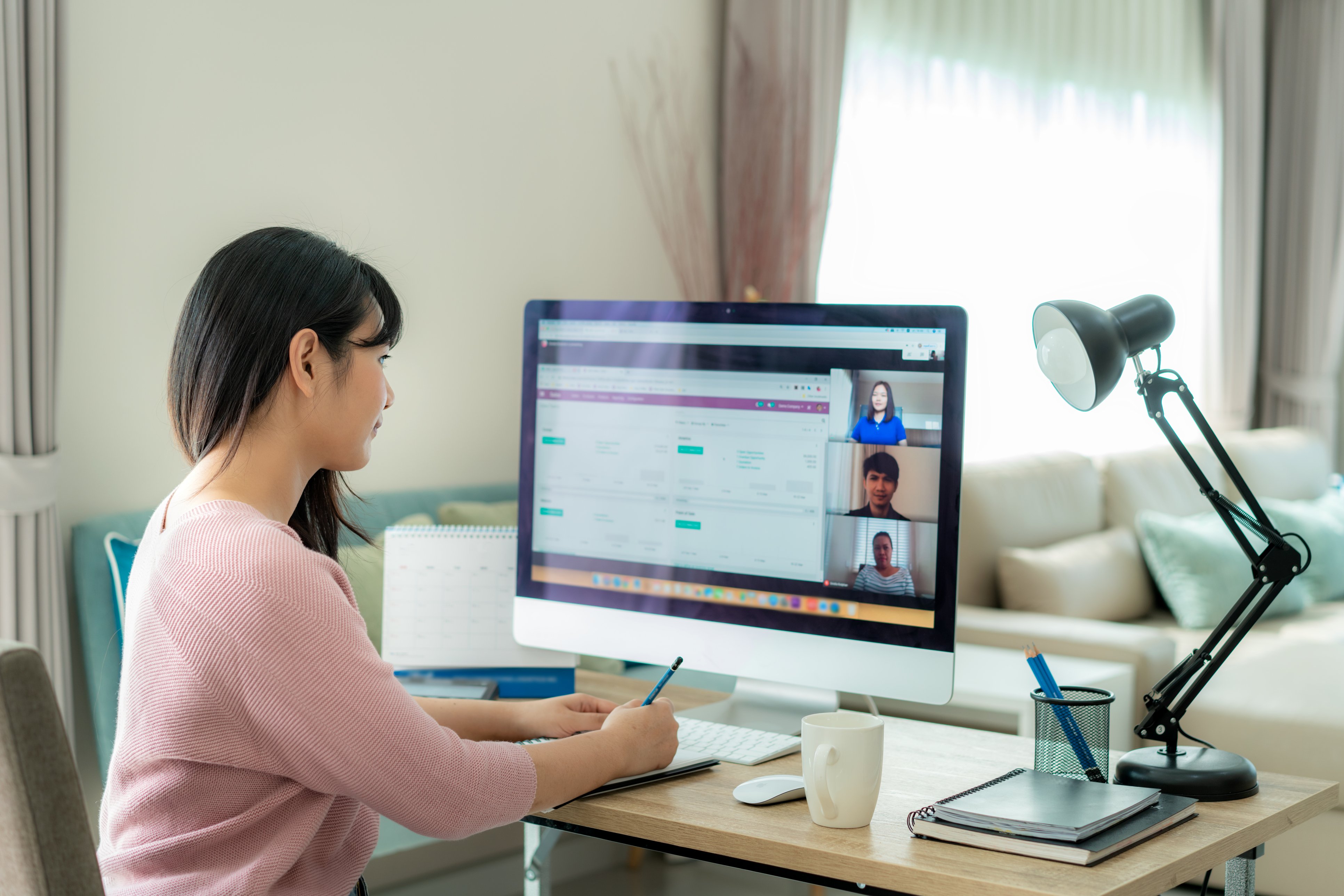 SECURITY / CYBER-ATTACKS
Unfortunately, with any vulnerability, comes a heightened risk of security. In this case, utilizing the Internet and Internet applications can lead to an increase in cyber-attacks. Scammers have found creative ways to mimic Internet applications and services that many people are turning to during self-isolation, such as Netflix and Zoom. It is imperative that consumers take the necessary steps to reduce their risk of being attacked by these scammers, such as checking the email address of the sender, not using the same password for multiple apps, and opting in for two-factor authorization when available.
Related: INTERNET OF THINGS: THE FUTURE OF IoT.
INCREASED INTERNET USAGE
As previously mentioned, with many of us working from home during this pandemic, it may be obvious that Internet usage has increased. What may not be so obvious is how much of an increase has occurred since just the beginning of March this year. According to recent reports, Internet usage has surged 98%! Many Internet users are wondering what steps their service provider is taking to ensure they stay connected not only to work remotely or educate their children remotely, but also to stay in touch with loved ones as well as hold virtual appointments with their doctors and healthcare professionals. Some communities have reported that residents have been automatically disconnected from their in-home WiFi and transferred to community wide WiFi during surges. As such, many of these broadband providers are boosting their hotspot speeds.
32% increase in Internet usage during peak traffic hours
700k speed tests performed daily
24% increase in mobile data over WiFi
212% increase in VoIP and Video conferencing
50% increase in gaming downloads
38% increase in video streaming
Internet Service Providers (ISPs) have touted that while they have seen an increase in network usage, bottlenecking has not occurred to date.
Related: WHAT IS MANAGED WIFI AND WHY DOES IT MATTER?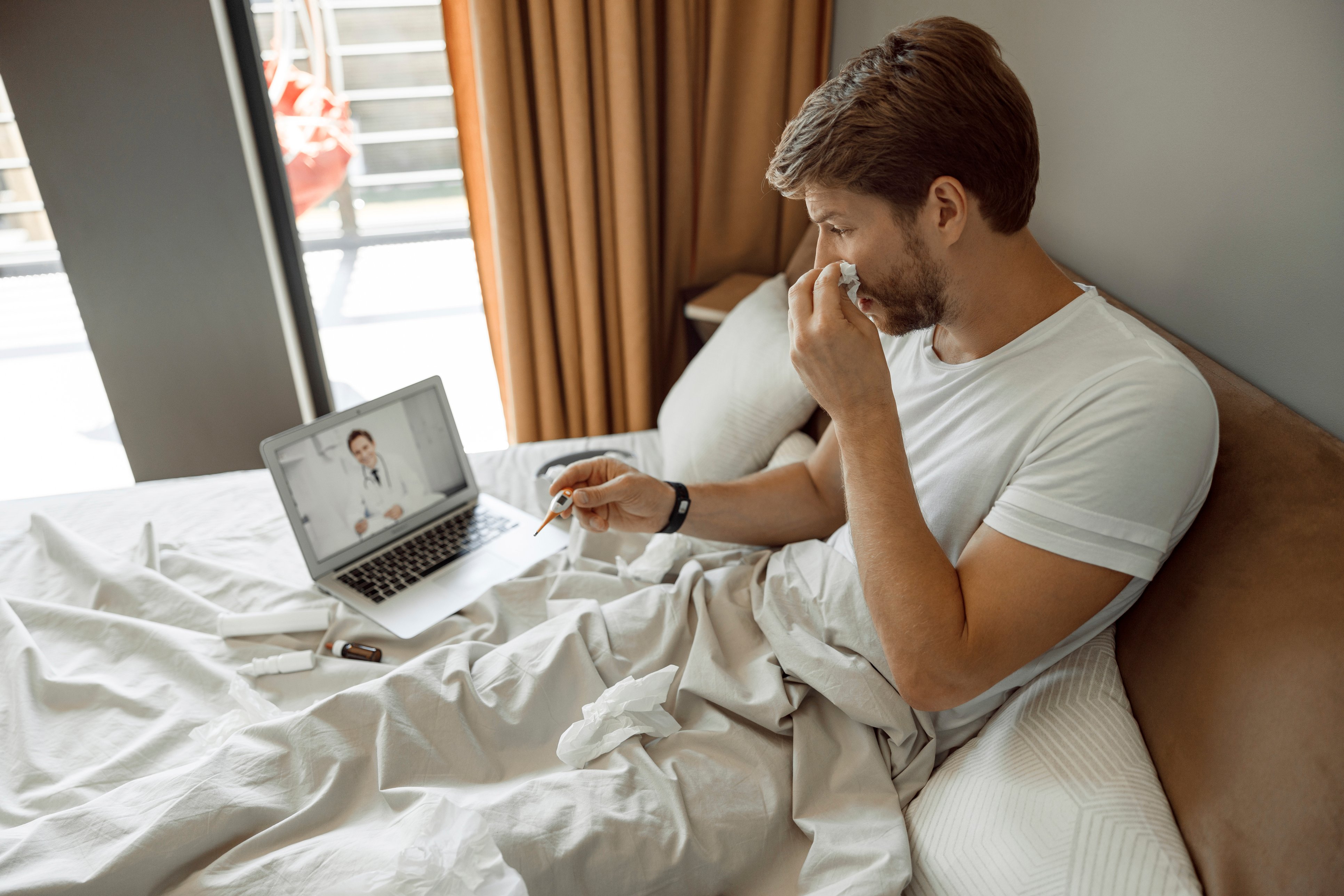 SOCIAL DISTANCING
To stop the spread of COVID-19, social distancing has become the new normal. In fact, your new hobby may be making homemade face masks. While social distancing may stop you from meeting friends for happy hour or going to the gym, there are many day-to-day activities that cannot be compromised, such as meeting with your doctor or healthcare professional. With many hospitals and doctor offices unable to treat patients in person for routine check-ups, telehealth is at the forefront of technology advances during the pandemic. The recent stimulus bill is providing $200 million to the FCC to improve its telehealth services. Additionally, virtual care providers are partnering with Internet providers to offer telehealth services free of charge for a certain amount of time.
While amenities such as the pool, gym, and clubhouse at your community may be closed, it is important to practice social distancing and make small changes that could save your life: take the stairs instead of the elevator, do your laundry early in the morning or late in the evening to avoid crowds, and if your management company is not taking proactive steps to communicate to residents, reach out to them and ask them to do so.
Related: 7 TOP PROPERTY MANAGEMENT TECHNOLOGY TRENDS.
Emerging technologies for property management (PropTech) not only keep both residents and staff safe during times of social distancing, but improves the daily operations needed to maintain a community. Many are turning to virtual tours of vacant units, intercom delivery service and electronic lockers for package pick-up. The new normal not only at the property level, but in urban environments (UrbanTech) may be facial recognition and sensors to take a person's temperature before entering a common space or building.
DELIVERY SERVICE
With people sheltering in their homes, delivery service has seen a rise. This not only includes food delivery services, such as Uber Eats and Delivery Dudes, but also online grocery delivery, such as Amazon and Thrive Market. In fact, many of these virtual marketplaces are promoting buy one, give one programs. Thrive Market offers healthy grocery and beauty products for less than $60 a year, offering a free membership to those in need (low-income families, students, teachers, veterans, and first responders) for every paid membership.
Another new technology emerging from COVID-19 is delivery robots. Starship Technologies' fleet of robots allows for restaurants and grocery stores to offer delivery service to high-risk people, such as the elderly or sick.
PROVIDER PROTOCOLS
Many telecom and technology providers such as AT&T, Comcast, Blue Stream, Cox, and Verizon, are taking extra precaution when it comes to not only their customers, but also their employees.
With many providers choosing to have their employees work from home for their safety and well-being, the protocols for technical troubleshooting and installations have changed.
Limited store hours for critical transitions only and time to sanitize the store each day
Digital support for troubleshooting to minimize the pressure on face-to-face interactions for front-line teams, including using the providers' apps, online chats, and voice remotes
Limited technician visits for failed self-installed kits or complete service failure only (no new installations scheduled)
Some providers, such as Cox and Verizon, have partnered with remote technology companies like Help Lightning and TechSee for technicians to work with customers virtually through trouble calls
Call Centers have transitioned thousands of agents to work remotely
Sanitization policies have been implemented and required for customer home visits, antibacterial wipe-down of equipment and trucks
Streaming apps via the service providers, such as XFINITY Stream, Spectrum TV app and DIRECTV to ensure 24/7 content is available to customers
Self-reporting of outages and network issues to provide feedback back to the provider in real-time
THE DIGITAL DIVIDE
A repeating theme throughout this post is that Internet plays a vital role in not only allowing individuals to continue to work, to help their kids continue their education, and to keep in touch with loved ones, but also to receive important news and updates on COVID-19. Unfortunately, over 24 million Americans do not have access to the Internet. More so, over 160 million Americans have unreliable connection.
Recently, the FNS expanded their SNAP (Supplemental Nutrition Assistance Programs) online purchasing program, but if those most in need of this program can't access the Internet, what good does it do?
There may be hope yet, as Comcast recently announced free Internet service to low-income households for 60-days now through the end of 2020 as well as increased speeds for the service (from 15 Mbps to 25 Mbps). AT&T is providing two months free to those who qualify for its affordable Internet program, AT&T Access. AT&T is also offering free smartphones for life to first responders. Charter Spectrum also offers affordable Internet through its Internet Assist program (30Mbps for $14.99 per month).
In this time of life and death, bridging the digital divide has become more important than ever.
Some affordable housing owners have implemented new programs that offer wellness checks, especially to senior residents. These programs ensure that more vulnerable residents have proper food and medication among other necessities.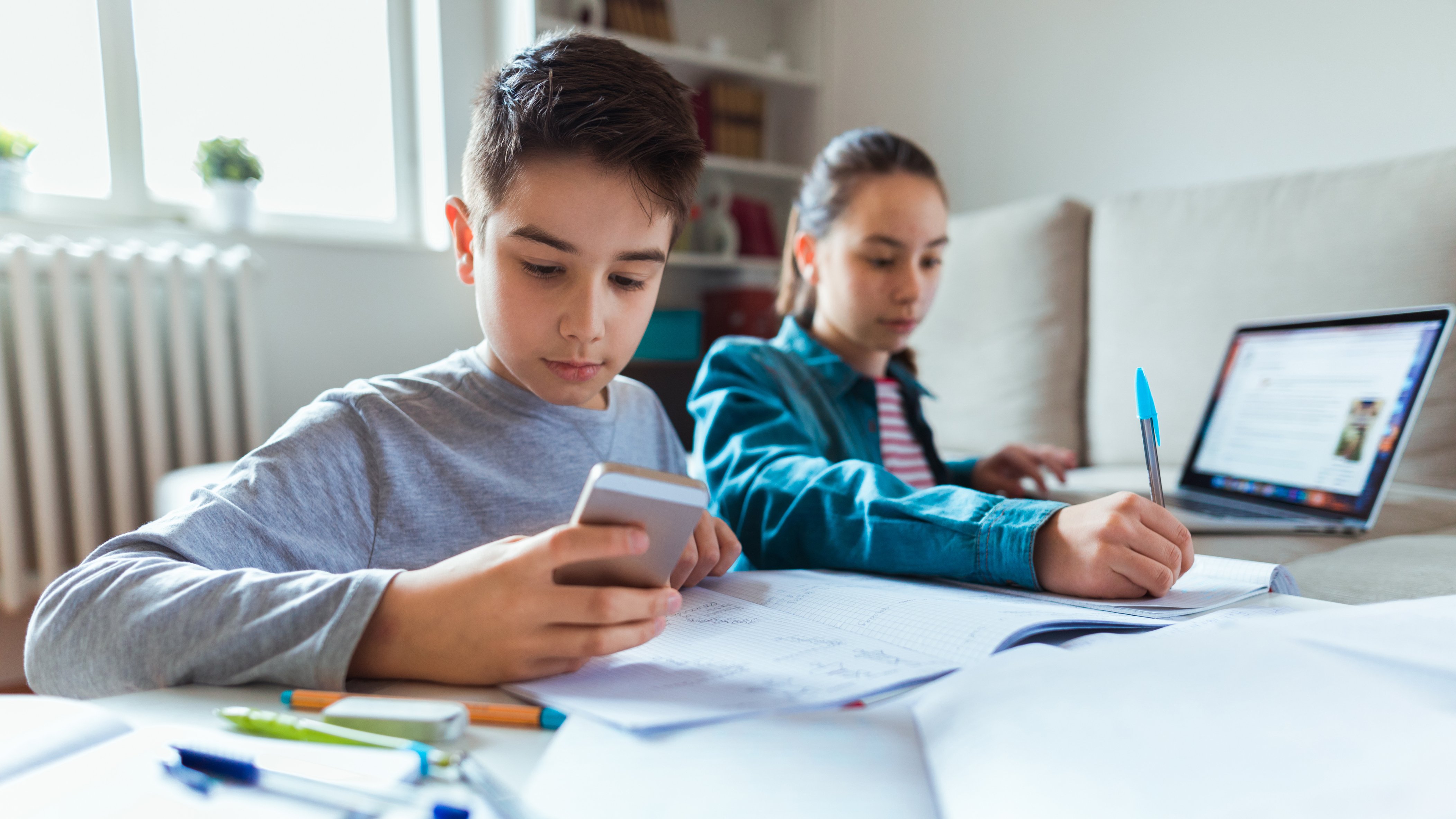 WHAT ARE THE BENEFITS TODAY?
At the end of the day, implementing sustainable technology today will only lead to long-term benefits for your community and residents.
Improved Connectivity
Community-wide, including on-site staff and team
Residents, including telehealth, remote work and remote schooling
Virtual showings of vacant units and appraisals
Improved Communication
Community channels displaying important information
Push-notifications to on-site staff and residents
Virtual community-wide events (yoga classes, live concerts, game nights, happy hours!)
Improved Smart Technology
Social distancing through smart sensors, access control and virtual meetings
IoT devices continuously and automatically monitor conditions like air quality for healthier environments
While we must take immediate action to ensure communities and residents are safe, secure and connected, technology will span past the current COVID-19 pandemic. Taking the steps today to implement technology the proper way will future-proof your community and residents for years to come.